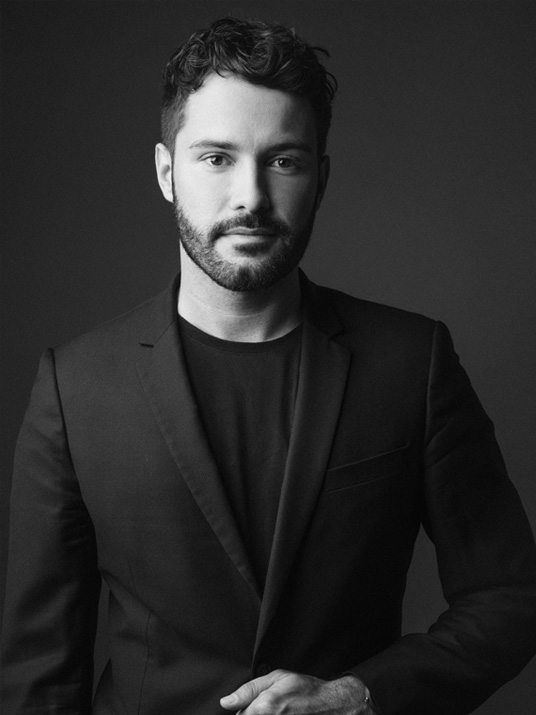 Born in 1987 in Haute-Savoie, he grew up in Nice. Interested in art but a scientist at heart, he chose to earn a three-year degree in chemistry after secondary school. He discovered the ISIPCA by chance, successfully applied and graduated in 2010 after an apprenticeship at Givaudan beside Nathalie Cetto. Jérôme then spent one year in Givenchy's fragrance department evaluating submissions by fragrance companies – an ideal position for this naturally personable young man who was delighted to meet all the industry's professionals. In 2012 he came aboard Takasago as a "Trainee Perfumer" beside Francis Kurkdjian for two demanding and unforgettable years during which he perfected his skills. Jérôme participated in the Black by Daniel Hechter project, which received a FiFi award in 2015. Since 2017 he has become a perfumer and creator in his own right, driven to prove the people who trusted him that they made the right choice. Meanwhile, art is still a part of his life, an undercurrent to each day and centre stage in his work with niche brands.
Extracted from the interview of 1:23:49 mn, filmed on the 28th June 2017 in Paris.
Writer and Interview director: David Richard
Production: Fonds de Dotation Per Fumum
Executive Production: EDEN
To view the full interview, please send us your motivated request via the contact / general information form.