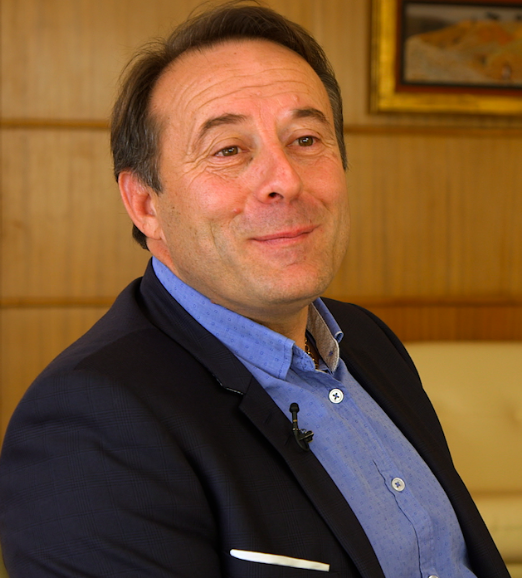 Olivier Maure was born in Grasse in 1970. As a young man, he was recruited by Mr. and Mrs. Roudnitska to work for their company Art & Parfum in Spéracèdes. Olivier Maure was seduced as much by the location, the Sainte-Blanche estate in the hills above Grasse, as by the extraordinary personality of the founding couple. Trained in the methods and philosophy of the great perfumer, he went on to become managing director of Art & Parfum. In this interview, Olivier Maure shares his memories of the Roudnitskas with emotion and sincerity. A privileged witness to the perfumer's latest creation (Océan Rain) and Thérèse Roudnitska's last assistant, his testimony is invaluable. Proud of this singular heritage, an ardent defender of auteur perfumery, he created Accords et parfums in 2004, to facilitate the creation of independent perfumers, thus continuing Edmond Roudnitska's work.
Extracted from the interview of 48:20 mn, filmed on the 10th November 2016 in Spéracèdes.
Writer and Interview director: David Richard
Production: Fonds de Dotation Per Fumum
Executive Production: EDEN
To view the full interview, please send us your motivated request via the contact / general information form.