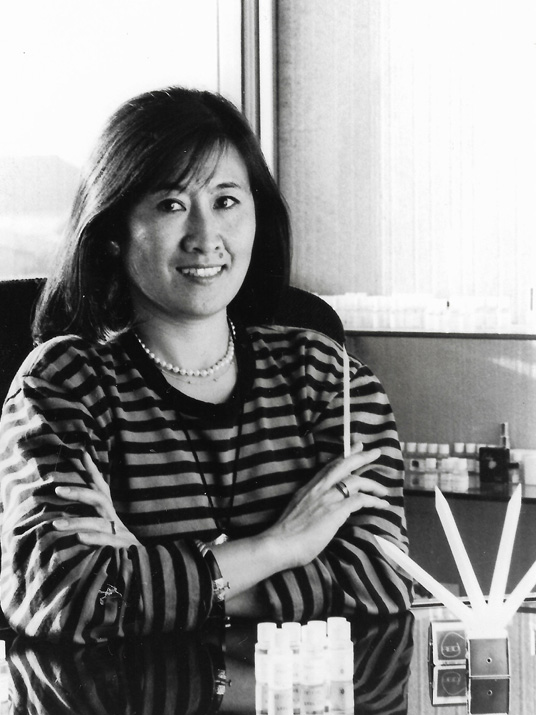 Akiko Kamei is a Japanese woman with a unique and fascinating professional background. After studying in Kōchi to be a dietician, she took her first job at a Japanese beauty product company. In the meantime, she also cultivated her love of French cinema by taking French language courses. This fascination with French culture grew when she discovered another passion: perfume. One day, she took a leap of faith and moved to France to pursue her passion for fragrances. After an incredible journey, she finally arrived in Paris. It was the early 70s, and she managed to secure a spot as an intern at Roure in Grasse. Thanks to her unwavering determination and motivation, she was accepted into perfumery school, surrounded by her future colleagues Pierre Bourdon, Édouard Fléchier, Michel Almairac, Jimmy Bell and Françoise Caron. She stayed in Grasse for 10 years before Jean Amic spotted her and asked her to join the Paris location's creative team. Her creations include Parfum by Hermès, Le Troisième Homme by Caron, Oyedo by Diptyque, and more.
Extracted from the interview of 1:18:50 mn, filmed on the 11th March 2020 in Paris.
Writer and Interview director: David Richard
Production: Fonds de Dotation Per Fumum
Executive Production: EDEN
To view the full interview, please send us your motivated request via the contact / general information form.