Anosmia as a research track
The majority of patients suffering from COVID-19 present with fever, cough, fatigue and, especially, difficulty breathing. However, we also see additional neurological forms such as loss of taste (ageusia) and smell (anosmia) in a high number of COVID-19 patients. This may be explained by the ability of the novel coronavirus (SARS-CoV-2) to infect the olfactory sensory neurons inside the nasal cavity.
The Perception and Memory Laboratory at the Institut Pasteur, led by Professor Pierre-Marie Lledo, seeks to test the virus' potential ability to infect the brain.
This study could shed new light on the origin of the disease by identifying premature infectious and immune mechanisms which could become targets for new therapeutic agents.
---
Exclusive replay of the May 12 videoconference on "The contribution of neuroscience in the understanding of Covid" – with the participation of Professor Lledo and Doctor Poivet from the Perception and Memory Unit of the Pasteur Institute for SFP perfumers. To view the full replay, please send us your request via the contact / general information form.
---
We warmly thank our patrons for their contribution to the project, whether they wished to remain anonymous or not

---
Follow the News of the Project
Expert talk: the brain's behavior when confronted with a smell
What is the olfactory evoked potential technique?
Per Fumum – Taste and smell: two closely related senses
Per Fumum – The olfactory apparatus, how does it work exactly?
Avec l'Institut Pasteur contre le COVID 19 : contre l'anosmie liée au Covid 19
Le Fonds de Dotation Per Fumum donne la parole à Erwan POIVET, docteur de l'Institut Pasteur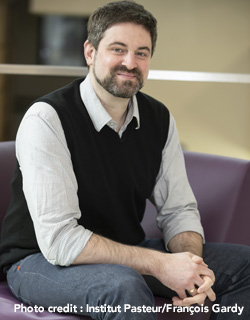 Per Fumum – Institut Pasteur – Olphactomètre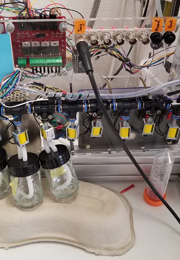 Keep up to date with project news
---
Access other supported projects



Héritage(s)
Testimonials from the figures of Perfumery
New informatics tool for the Osmothèque
New informatics tool for the Osmothèque
Rationalization and modernization of the perfume database