Interview of Erwan POIVET, member of the Perception & Memory Unit of the Institut Pasteur
Erwan Poivet, Organism Biology Doctor, joined at the beginning of October, thanks to the patronage of the Per Fumum Endowment Fund, the Perception and Memory Unit of the Institut Pasteur headed by the Professor Lledo. This team works in particular on neurological damages linked to the virus responsible for Covid-19, and in particular at the level of the olfactory cortex.
Throughout his career, his research has focused on several problematics related to olfaction, both in France and in the United States. It is therefore his mastery of various innovative olfactory mechanisms and his knowledge of a wide variety of fundamental research on the sense of smell that Professor Lledo has annexed by asking him to join the project.
In the intimacy of the very confidential laboratory of the Perception and Memory Unit of the Pasteur Institute, Erwan Poivet answers us:
Erwan, what do you think you really bring to the project team, surrounded by all these experts?
Erwan Poivet: "Generally speaking, research is an individual sport that you have to play as a team! Personally, I have a Doctorate in Organism Biology, and I am a specialist in olfaction; but my research work has always been at the frontier of several specialties. I am therefore used to communicating with experts from very diverse disciplines (chemists, biologists, perfumers, and even historians and philosophers!) who do not always speak the same language, or do not approach problems in the same way.
However, the success of a project often depends on the good circulation of information. So in addition to my scientific expertise in the olfactory system, I bring my ability to build bridges between their specialities".
What can you tell us about the difficulties you are encountering in the progress of the project?
E.P : "The current situation linked to the Covid-19 pandemic is obviously the first brake; but independently of this crisis, in clinical research there are many obligations prior to any research.
In particular, our experimental protocols must be validated by an ethics committee before they can be implemented. This is normal and important, to ensure that the patient's interest is protected. In this respect, the experience of the project's doctors is a certain asset to guarantee the validation of our approaches by these ethics committees beforehand.
Once this validation has been obtained, there are three difficulties to overcome:
Firstly, from a technical and scientific point of view, olfaction is usually less studied than other senses such as hearing or vision. This bias is also true in the care and follow-up provided to the patient in intensive care.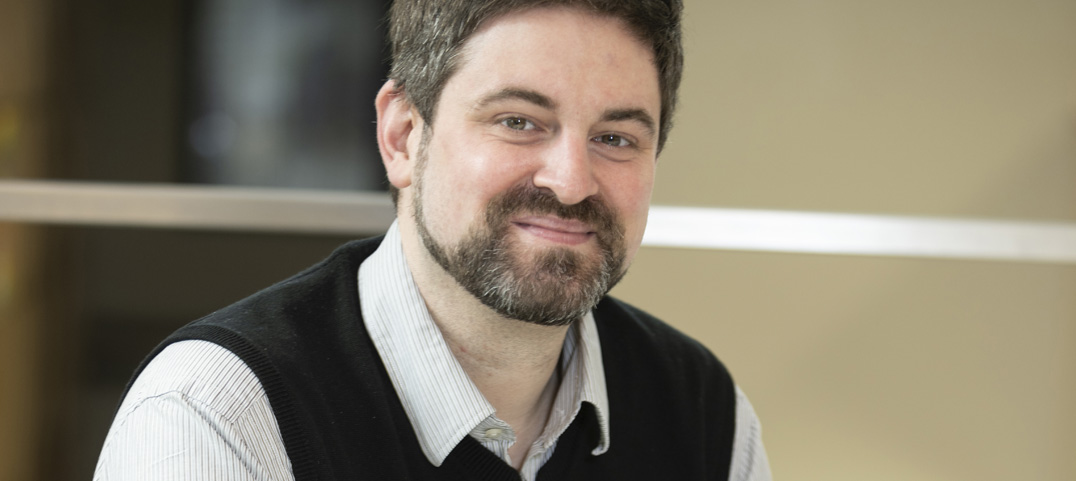 Secondly, existing olfactory tools are not developed for unconscious patients. We therefore have to adapt the available tools or develop our own tools and protocols accordingly, and this can take some time. This is the disadvantage, but also the charm of being a pioneer. It is also in this context that multidisciplinarity is a real advantage.
Finally, the laboratory's expertise in olfactometry is developed for the mouse, so we have to adapt the tools for humans, but this enables us to find solutions in terms of portability and miniaturization which are not negligible when it comes to integrating medical equipment already present in the intensive care unit, for example".
What is your objective? What will be a sign of success for you?
E.P: "The primary objective of the C.E.O.S project is to develop a new standard for diagnosing the state of consciousness of patients in intensive care, based on the analysis of their olfactory capacity. This is truly innovative. Obtaining a usable olfactory response in patients would be a first success. To be able to link this olfactory response to a prognosis of the patient's future waking up would be a total success."
In which ways was the patronage of the Per Fumum Endowment Fund important? What has it achieved?
E.P: "This patronage is important for two reasons: first, because it allows us to work on olfaction, which is a sense often neglected by science, and secondly, the Per Fumum Endowment Fund also allows us to have access to perfumers to exchange. During a previous postdoctorate in the United States, I had the chance to work with perfumers and I know that their knowledge of odorous compounds and their perception is often complementary to our "classic" scientific knowledge on the subject.
It was therefore a precious meeting with the Per Fumum Endowment Fund and its president, the perfumer Francis Kurkdjian."