September 2018, Exhibition Pour l'intelligence de la main® by the Bettencourt Schueller Foundation in the frame of the event Homo Faber.
Held by the Michelangelo Foundation in Venice, this exhibitionof the Bettencourt Schueller Foundation, which was curated by Alain Lardet and set by Studio Ramy Fischler, was part of the Homo Faber event showcasing European craftsmanship and brings together the 100 Liliane Bettencourt Prize pour l'intelligence de la main ("for the intelligence of the hand") recipients.
Francis Kurkdjian invented the olfactory innovation featured in the one of a kind piece Osmos.
Osmos is a fragrance diffuser made of solid silver containing scented molecules that are released when it is touched by passing air. Its perfumed beads, which can be regenerated, were integrated into the object inside a sachet. With its sleek and graceful lines, Osmos is inspired by the oloid form discovered by Paul Schatz in 1929. When the object is hanging, its mass provides the inertial force to make it spin, thus allowing the air to circulate and release the scent from its beads. A daring and original project of the finest formal beauty.
925 sterling silver
Cotton string
Conception design : Nicolas Marischael and Felipe Ribon
Olfactory innovation: Francis Kurkdjian
---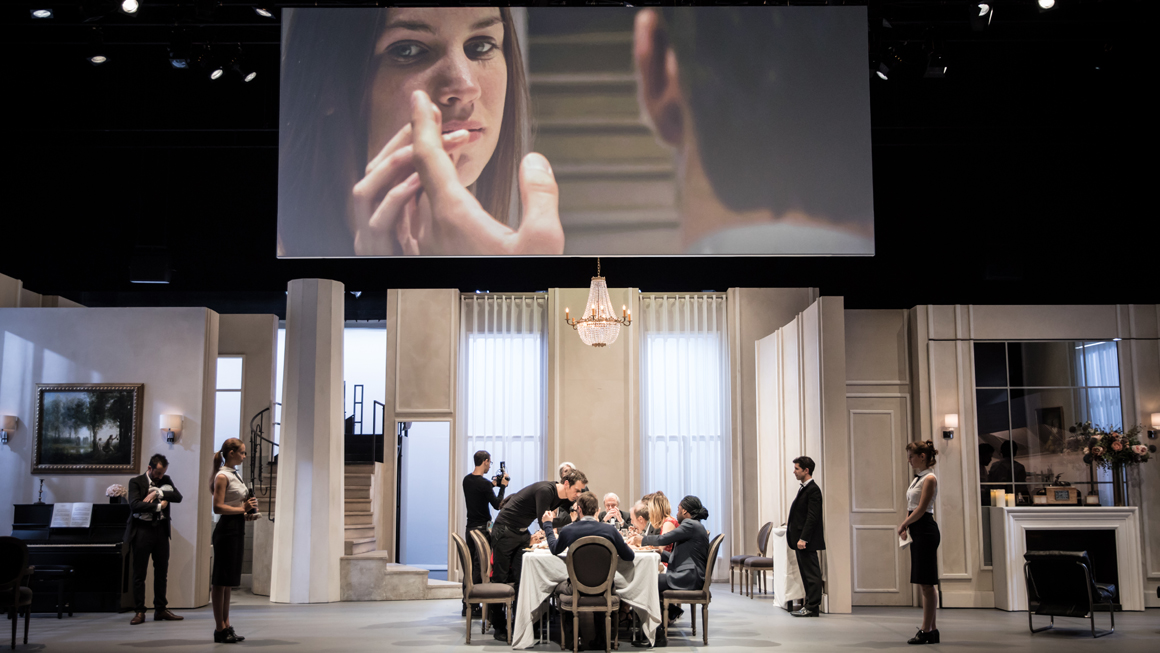 festen-extrait
2017 – Creative support from Francis Kurkdjian for the olfactory performance of the play Festen to Cyril Teste of the Collectif MxM.
Homo Faber
2018 – Francis Kurkdjian's olfactory innovation for the Homo Faber exhibition showcasing the Pour l'intelligence de la main® prize recipients awarded by the Bettencourt Schueller Foundation.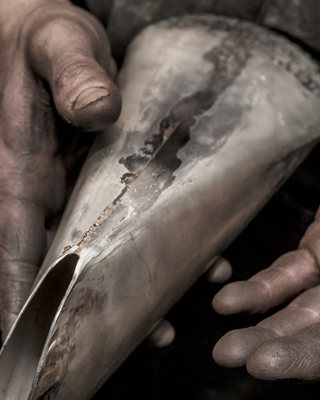 Exposition Marie-Antoinette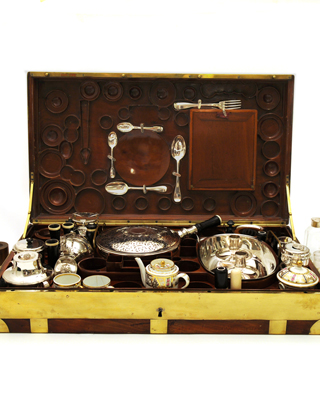 Marie-Antoinette Exhibition

2005 – Thanks to Francis Kurkdjian's contest, Marie-Antoinette's travelling case was restored and transferred to the Château de Versailles as part of an exhibition on the Queen.