Trained by a "master" or by the school of life… Discover how and by whom Jérôme Di Marino, Elizabeth Mathieu-Madeleine, Pierre Bourdon or Françoise Caron were trained
Perfumer or evaluator, they told us about their apprenticeship with their mentors. Elizabeth Mathieu-Madeleine learned her trade from Henri Sebag, whom she now considers a father. She worked with him for about ten years and it was through the rigor of the man she calls her "master" that she was able to become the first evaluator.
Pierre Bourdon also learned from a great man of the perfume industry, since he was trained by the famous Edmond Roudnitska, whom he worked with for more than five years, twice a week. An apprenticeship that allowed him to distinguish himself from other perfumers of his generation and to learn what one does not necessarily learn at school: art, aesthetics, subtle notions of formulation, …
As for Jérôme Di Marino, he was trained by Francis Kurkdjian. He believes that he could not have dreamed of a better training, although it was a real challenge due to the demands of his tutor. Francis Kurkdjian taught his student crucial knowledge, such as the history of perfumery since 1925 or the keys to making a good perfume, but also more contemporary notions: learning how to seduce a client, knowing how to talk about your perfume to sell it, etc…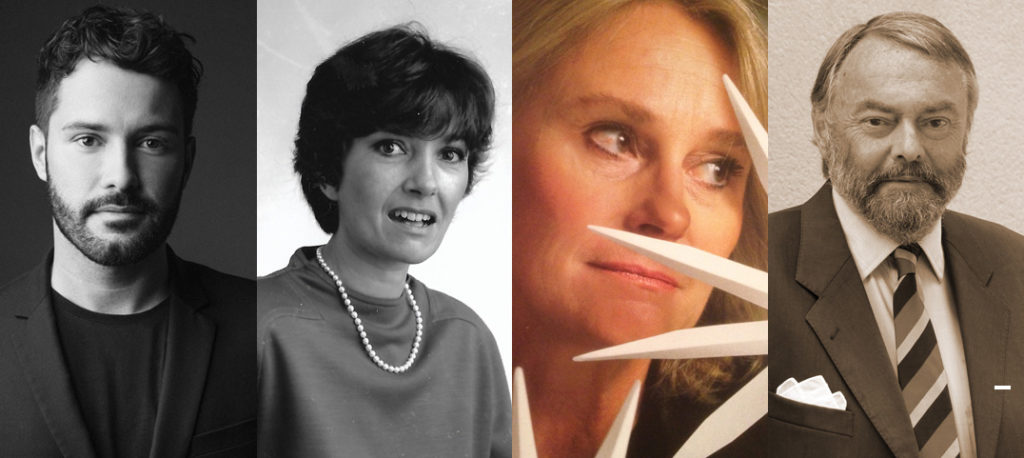 But not all mentors are necessarily perfumers: Françoise Caron tells us in her testimony that she learned a lot from Jean Amic, who was a commercial. She describes him as stimulating and magical. According to her, he was the one who explained everything to her, a visionary.
Find exclusive extracts of the testimonies of the great figures of the Perfumery on our Instagram @fondsperfumum. You can support the constitution of this important intangible heritage for the heritage and future of Perfumery by making a donation to the Per Fumum Endowment Fund. Find all the answers to your questions on the website www.perfumum.org or contact us at jesuisdonateur@fondsperfumum.org.