Through the testimonies of Françoise Caron from Grasse, Akiko Kamei from Japan, the inimitable Jean Amic and the first evaluator, Elizabeth Mathieu Madeleine, discover the place of women in perfumery.
If for a man like Jean Amic, whose father was already in the perfume business, the filiation was almost natural, for a woman, even with ties to Grasse and moreover in perfume, the vocation is not necessarily obvious.
We can see it in the testimony of Elizabeth Mathieu Madeleine, who almost by chance pushes the door of IFF, a large perfume company, and who is entrusted with the first role of evaluator. A big role in a world that did not include women and in which it was unthinkable for a woman to be a perfumer. She shares, in her interview, the challenge that this represented for her.
Françoise Caron, for her part, also tells us in her testimony that entering the world of perfumery was not planned, since she had begun studying literature. It was her father, Pierre Cresp, who was already well introduced to the perfume industry, who sent her to the Perfumery school in Roure after a year of truancy, even though he never imagined her becoming a perfumer. She confided to us that, whether in the food flavoring laboratories or in her class at the Perfumery School of Roure, women were rare.
Akiko Kamei's career path also bears witness to this rarity in a largely masculine world. She herself has lived a real journey, being a woman but also a foreigner, and having lived several years in Japan in a culture where perfume did not really have its place.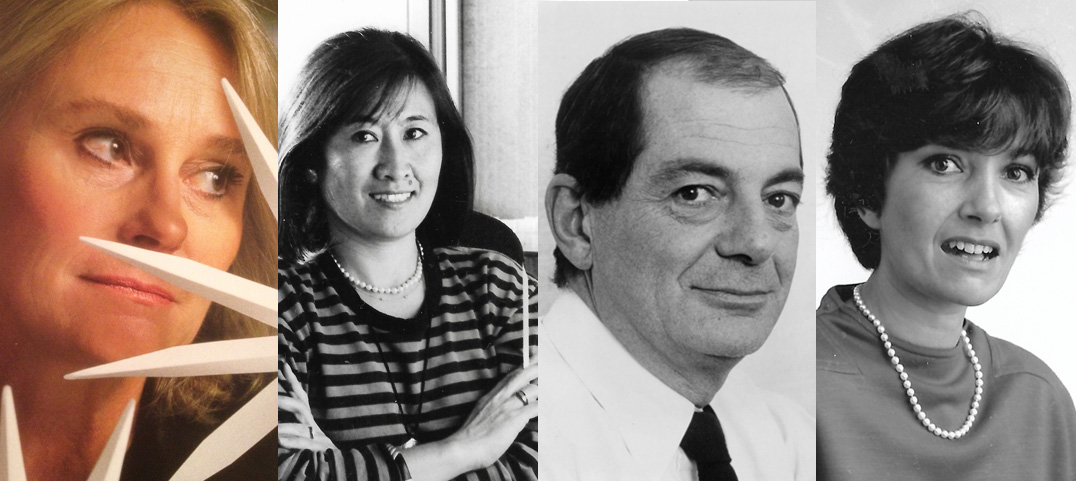 Nevertheless, we can see the evolution that the arrival of women has allowed in this industry, since a man like Jean Amic, who generally takes a frank and unfiltered look, explains that the profession of perfumer allows a fulfilling and accomplished personal and professional life, even for a woman. 
Find exclusive extracts from the testimonies of the great figures of Perfumery on our Instagram @fondsperfumum. You can support the constitution of this important intangible heritage for the legacy and future of Perfumery by making a donation to the Per Fumum Endowment Fund. Find all the answers to your questions on the website www.perfumum.org or contact us at jesuisdonateur@fondsperfumum.org.