Discover how Jean Kerléo, Myriam Compiani, Gérard Anthony and Jérôme Di Marino chose Perfumery as their vocation.
If for some, it is a natural vocation that comes as a natural conclusion to their studies, for others, it is a story of opportunities, serendipity or relationships that link their lives to perfume.
This is the case of Myriam Compiani who, at the age of 27, renders a simple service to one of her friends, whose sister was Edmond Roudnitska's laboratory assistant. As this lady was retiring, Mrs. Roudnitska was looking for a replacement. It was love at first sight and the young Myriam joined Art & Parfum, a company to which she remained faithful for more than 30 years. This is what she tells us in her beautiful testimony in the saga Heritage(s).
Gérard Anthony was deeply affected at a very young age by the damp smell of the jasmine fields in the Grasse plains in the early morning. It was by chance that he went there to earn some pocket money during the harvest, at the request of one of his friends. In his touching testimony, he recounts this emotional shock that destined him, a few years later, to the profession of perfumer.
Jean Kerléo's journey also testifies to this often-present chance, he who was destined to a " settled " job after having passed administrative exams. It was through one of his cousins that he was recommended to Helena Rubinstein. The young Jean Kerléo "jumped on the first night train" and has never left the perfumery since!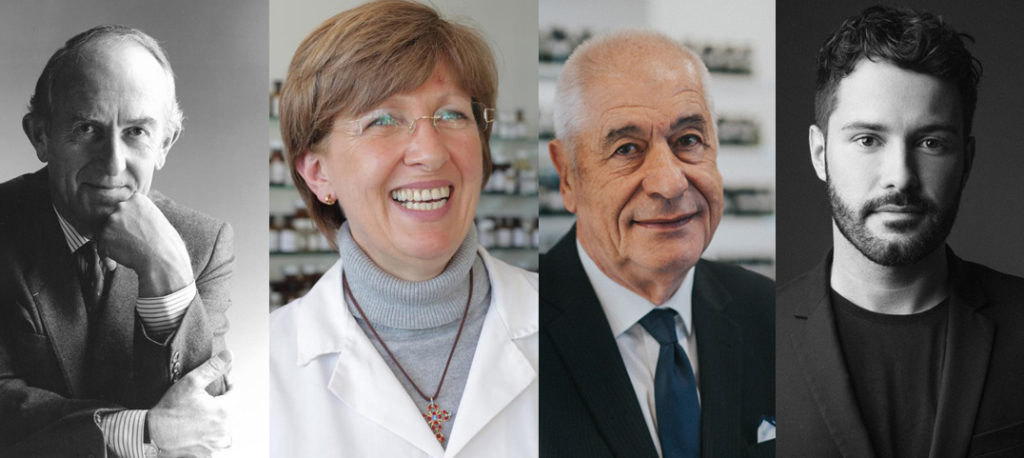 It is also with a lot of humor that Jérôme Di Marino tells us that, unlike many others, he did not develop a passion for perfumes while playing in his grandmother's garden with a collection of miniature bottles. He had studied chemistry, but was passionate about creative and artistic fields, and it was perfume that allowed him to combine these two worlds, which are not as far apart as he imagined.
Find exclusive extracts from the testimonies of the great figures of Perfumery on our Instagram @fondsperfumum. You can also support the constitution of this intangible patrimony, important for the heritage and future of Perfumery, by making a donation to the Per Fumum Endowment Fund. Find all the answers to your questions on the website www.perfumum.org or contact us on jesuisdonateur@fondsperfumum.org.