Their names are Édouard Fléchier, Nicole Benitta, Gérard Pelpel, Noël Guihot and Pierre Dinand, discover the amazing career paths of these personalities from the perfumery.
Arrived by opportunity or by choice, the personalities of the perfumery which constitute the Heritage(s) have in common to have practised a profession of passion, a demanding occupation whose scale of knowledge had to be patiently climbed. Each one of them teaches us how, in their own way, they have acquired the necessary maestria to shape the smells and leave us the memory of their wake.
Whether they are perfumers, reformulators, Fine Fragrance or Mass Market evaluators, the road ahead is long and the discovery of new chords with perfect balance is an obsessive quest.
In the new portraits unveiled in this saga, you will discover the testimony of Edouard Fléchier, who signed, among other perfumes, Poison by Dior, the perfume that scandalized America at its release and was a social marker in Japan.
You will also hear Nicole Benitta, his assistant for many years, describes her career path as she made personal choices.
The stories of Gérard Pelpel, Noël Guihot and Pierre Dinand: witnesses of a part of the great history of perfumery and its mutations, are all equally captivating.
To you, who are curious about the meeting of these crossed destinies, we offer you to listen to the raw version without any other editing treatment than the selection of these pieces of life chosen for their rarity and their contribution to the perfumery.
Enjoy the watching.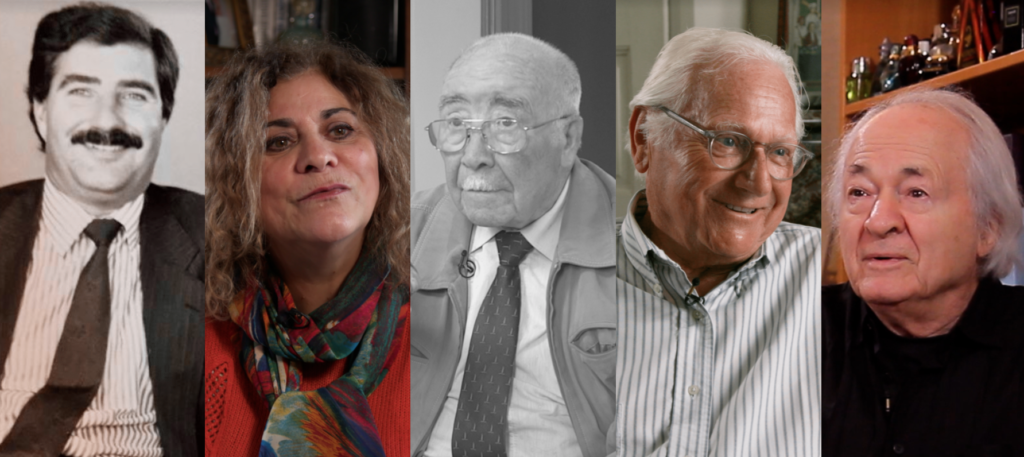 Find exclusive excerpts of the testimonies of the great figures of the Perfumery on our website and on our Instagram @fondsperfumum.
If you wish to support the constitution of this important intangible heritage for the future of Perfumery, make a donation to the Per Fumum Endowment Fund. Find all the answers to your questions on www.fondsperfumum.org or contact us on jesuisdonateur@fondsperfumum.org.