Jean Amic, Jérôme Di Marino or Myriam Compiani tell us about those who want to start perfumery
After having discussed the motivations, background, and training, it seemed important to us, at this point, to draw from the testimonies of "Heritage(s)", some advice for those who wish to launch themselves in perfumery.
For this purpose, we selected the profiles of Jean Amic (former head of Givaudan), Gérard Anthony (perfumer known for his successes such as Azzarro for Men, XS for Men), Jérôme Di Marino (Perfumer of the "new generation") and Myriam Compiani (assessor with the late Mr Roudnitska) in order to in order to have a wise message to convey.
When we listen carefully to their testimonies, they all agree on the curiosity and open-mindedness that are necessary for the profession of perfumer. Whether it is Gérard Anthony or Jérôme Di Marino, considered to be part of the "new generation", they testify that beyond their training, their experiences have been shaped by failures that must be welcomed as lessons to advance. According to them, the richness of this complex profession is the daily learning that is built on projects.
"Many people think that it is enough to mix raw materials to be a good perfumer, when in reality, being a perfumer is not as simple as you imagine, you have to love and be passionate about this profession to succeed." , worries Jean Amic. It is pointless to put the cause of a failure on the retailers or the assessors because in reality, to create a successful perfume that attracts customers, you have to be curious about the world beyond the world of perfumery," he advises the new generation.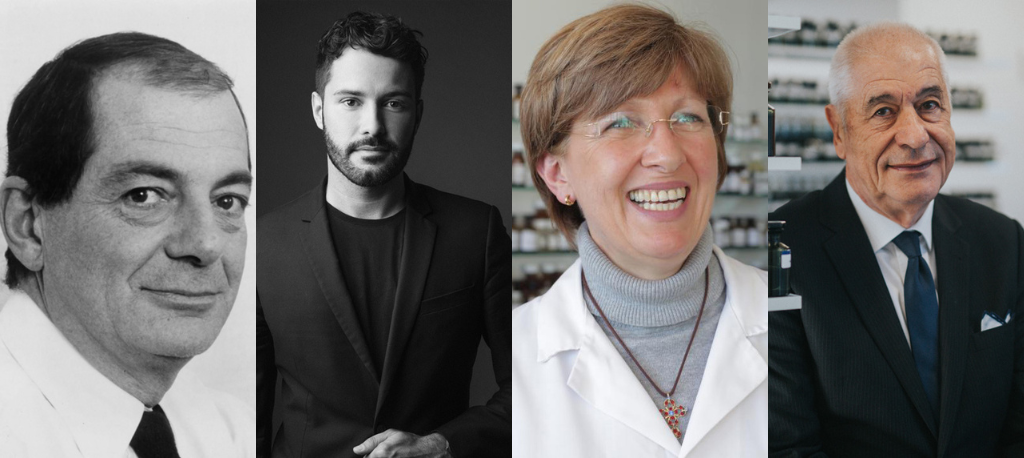 This is what Gérard Anthony calls "know how", essential ingredients, according to him, to become a good perfumer.
As for Myriam Compiani, she wonders about the challenges faced by the new generation in the perfumer's profession. In fact, the gesture seems to be simplified by the use of machines and new technologies, but it is also more demanding. Today, competition is fierce and customers are becoming more and more aware. Nevertheless, she does not fail to point out that the advice of the "masters" is worth training, noting with satisfaction and pride the reflexes transmitted to the trainees she has trained.
Thus, while the profession of perfumer remains complex, despite technology ; passion, curiosity, rigor and failure are ingredients with which one must know how to navigate the world of perfumery.